Universal health-care system
Canada's health insurance system is designed to ensure that all residents of Canada have access to health care. 
All Canadian citizens and permanent residents may apply for public health insurance. When you have public health insurance, you do not pay directly for most health-care services. Instead, all Canadians share in paying for them through taxes. When you use public health-care services, you must show your health insurance card to the hospital or medical clinic. 
Instead of having a single national plan, Canada's health-care program is made up of provincial and territorial health insurance plans. All of these plans share certain common features and standards. However, there are differences, so it is important to know what medical services and procedures your province or territory covers because it may not be the same in other areas. 
All provinces and territories, no matter where you live or where you might be travelling in Canada, will provide emergency medical services free of cost, even if you have not yet obtained a government health card. Restrictions may apply to some newcomers depending on your immigration status (verify your situation at ww.cic.gc.ca/english/refugees/outside/arriving-healthcare.asp). 
In an emergency situation, go to the nearest hospital. If you go to a walk-in clinic in a province or territory where you are not a resident, you might be charged a fee.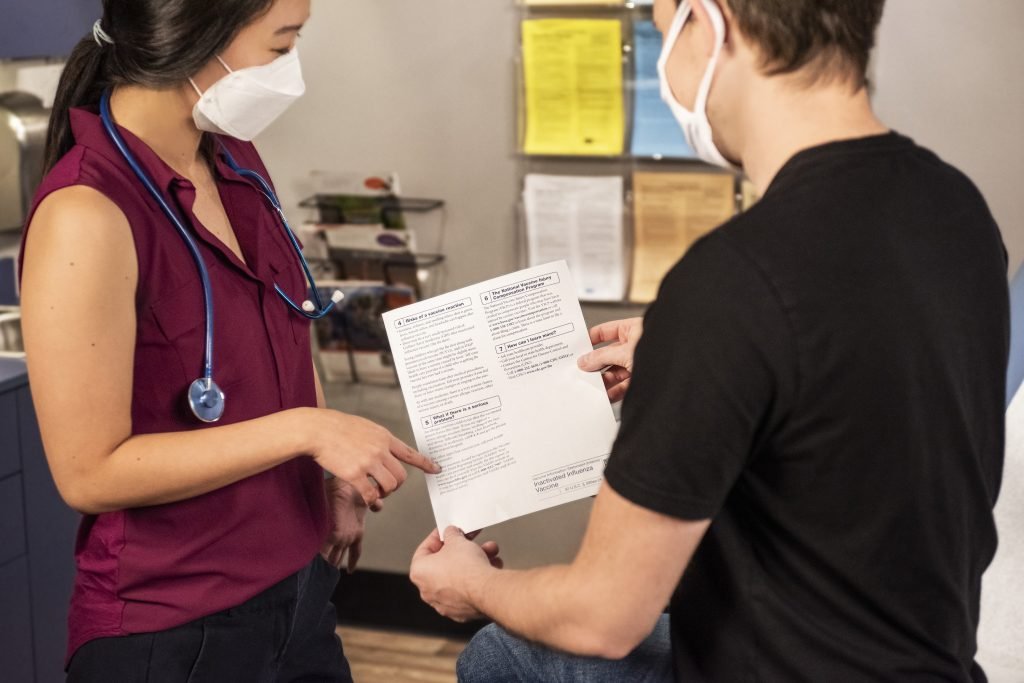 Getting A Health card
In Canada, governments pay for many aspects of health care using money collected from taxes.
This means that you do not pay for most services when you go to a doctor, clinic or hospital. 
You will need a health insurance card to get health care in Canada. You must present this card each time you need medical services.
You should apply for a health insurance card from your provincial or territorial government as soon as possible after you arrive in Canada.
You can get an application at a doctor's office, a hospital, a pharmacy or an immigrant-serving organization. You can also get the forms online from the government ministry responsible for health in your province or territory. 
When you apply for your health insurance card, you will need to show identification such as your birth certificate, passport, permanent resident card or Confirmation of Permanent Residence (IMM 5292).
In most provinces and territories, each family member receives his/her own card with a personal health identification number.
You must carry the card with you and present it at a hospital or clinic when you or someone in your family needs health services.
Waiting period
Immigration, Refugees and Citizenship Canada strongly recommends that you purchase private health insurance to pay for your health-care needs until the date when you receive free government health insurance. 
Permanent residents in some provinces (British Columbia, Ontario, Quebec and New Brunswick) must wait a certain period (up to three months) before receiving government health insurance. If you live in one of these provinces, make sure you have private health insurance for this waiting period.
Finding a doctor 
Doctors 
Many Canadians have a family doctor they go to whenever they need medical care. A family doctor provides all basic health care, including treating you when you are sick and encouraging preventative health care. This means that they will do tests so that problems can be found and treated early before you get sick (for example, blood tests, blood pressure checks and pap smears). Your family doctor will send you to see a specialist when needed. 
You may be able to find a doctor by obtaining a recommendation, either from someone you know or from an immigrant-serving organization (for a list of immigrant-serving organizations, consult www.cic.gc.ca/ english/newcomers/map/services.asp). It can sometimes be difficult to find a family doctor who is accepting more patients. 
If you need to see your family doctor, call and make an appointment. When a doctor accepts to be your family doctor, make sure you know if there are rules or conditions. Ask questions if necessary: how often can you make an appointment? What should you do if you need to see the doctor when the clinic is not opened? 
If you do not have a family doctor, you can contact a community health centre (or a Centre local de services communautaires in Quebec) in your area to learn when a doctor is available. You can also go to a medical clinic where you can generally see a doctor without an appointment. Listings for community health centres and medical clinics are available by searching the Internet. 
In Canada, health services are provided in a confidential manner. This means that your doctor cannot discuss your health information with someone else without your permission. 
Vaccinations
Vaccinations (also called immunizations) are one of the best ways to protect yourself and your children from getting serious diseases. In Canada, every province and territory has a vaccination program to protect adults and children from a number of diseases. You should ask a doctor what vaccinations you and your children need. 
Before your children start school, you can arrange to have them vaccinated against certain diseases through your doctor or paediatrician (a doctor who specializes in treating children) or through a public health clinic. You will receive a vaccination record, which you may have to provide to your child's school. Verify what your province or territory's law is regarding vaccination. 
Adults also need vaccinations throughout their life. If you were not fully vaccinated against preventable diseases before coming to Canada, you should contact a doctor or local public health clinic to schedule an appointment to be vaccinated. More information can be found at www.phac-aspc.gc.ca/im/index-eng.php. 
Emergency help 
If you need urgent medical help, quickly go to the emergency department of the nearest hospital or telephone the emergency number (911). Hospitals are listed in the front pages of the telephone book. 
It is free to call 911. All emergency medical services are also free in hospitals. Depending on the province or territory and the circumstances, you might have to pay for ambulance services. Consult the website of your provincial or territorial department of health for more information on ambulance services. If you have private health insurance, these services are often covered. 
If you have a serious medical condition, such as diabetes, high blood pressure or allergies to medications, ask your doctor if you should carry medical information with you on a medical necklace or bracelet. This will provide useful information to health professionals in case of an emergency. 
Access to prescription drugs
All necessary medication given within a Canadian hospital setting is provided at no cost.
Most Canadians also have insurance coverage that pays part of the cost of prescription medicines. This coverage may be provided through public or private insurance plans. Provincial and territorial governments offer varying levels of prescription drug coverage, with different requirements and costs. Most publicly funded drug programs generally provide insurance coverage for the people who need it most, based on age, income and medical condition. Many employers offer private insurance plans for their employees. 
Oral health
In Canada, general oral health care is not included in the Canada Health Act (CHA). Most Canadians receive oral health care through privately operated dental clinics and pay for services through insurance or by paying for it themselves. Some dental services are covered through government dental programs. These programs are integral to the health and well-being of Canadians.
Contact your local public health unit or view their websites for dental care options, to enquire about services available in your local community. Services vary in each province and community.
Eye care
General public health insurance covers medical payments for eye surgery and various eye diseases such as cataract, glaucoma and diabetic retinopathy. Check with your provincial healthcare system for service coverage. 
Optional/supplemental vision insurance provides additional insurance coverage for eye examinations, contact lenses, eyeglasses and/or frames, and, in some instances, part of the costs for elective laser surgery for vision correction.