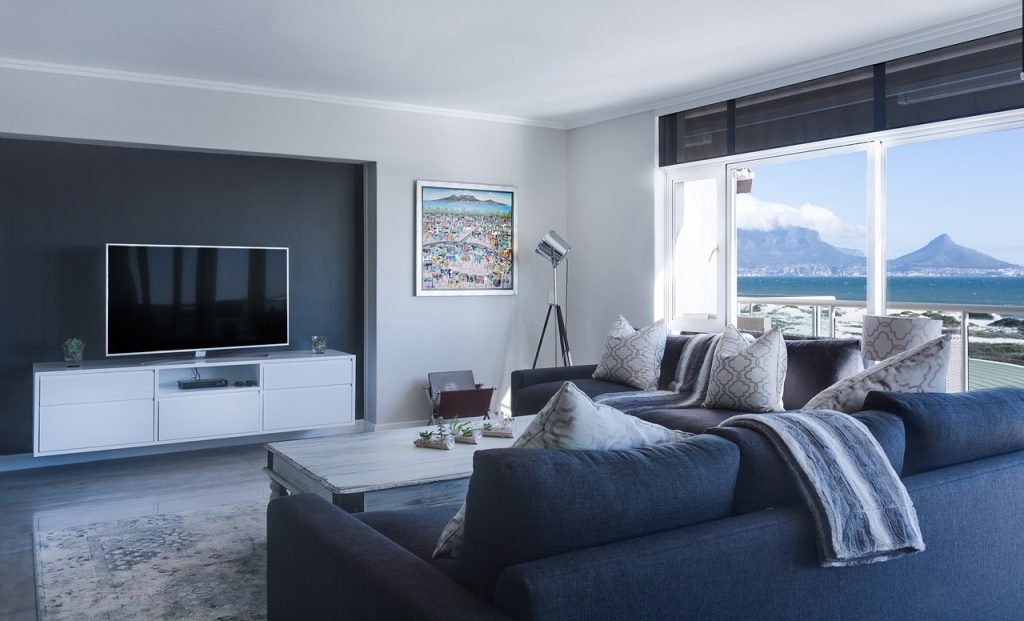 Household
Appliances
Canadian electricity is 110 volts / 60 Hertz. You will need to use voltage converters and plug adapters unless you own dual voltage travel appliances. Camera chargers, computer chargers and cell phone chargers are usually dual-voltage, so they will work without a voltage converter.  Travel size voltage converters are not powerful enough to handle the electrical load from larger travel appliances, such as a travel iron. Check the voltage of your appliances, like the hair dryer and travel iron, carefully and be sure it is set to 110 volts, as your hair dryer may catch on fire if you use it incorrectly.
If you are traveling to Canada from a country that uses large three-pronged plugs, cylindrical two-pronged plugs or slant-pronged plugs, you will need to buy a plug adapter for your charger. These adapters are easy to find; most large retail stores, such as Walmart, sell them, as do travel stores and online retailers such as Amazon.
Furniture
Due to the drier weather in Canada, imported wooden furniture may crack if not properly maintained. In addition, the Canadian Food Inspection Agency (CFIA) oversees importation of wood and wooden products, like furniture, which regulates and may impose restrictions on certain products.
Home Security
Electronic alarm systems are used to detect intruders and protect you, your family, and your property. They are proven deterrents for break-ins, and can also be integrated with a number of life safety devices, such as smoke and carbon monoxide detectors, and medical alert alarms to help protect your loved ones and provide increased peace of mind.
Premises with security systems are four times less likely to be burglarized than those that aren't. When an alarmed premise is burglarized, property losses are dramatically lower, mainly because intruders know they have less time to spend inside the home.
The Canadian Security Association (CANASA) represents more than 1300 security organizations across the country, including alarm installers, monitoring stations, integrators, and consultants. All of CANASA's members are qualified professionals who adhere to a code of ethics and proper standards.
Use their Directory of Members to find a security professional near you.
Renovations
Beyond necessary repairs, your home renovation should provide you with improved function, comfort and convenience. To achieve this, you need to set some general goals for your project and determine what your priorities are.
In setting goals, consider the day-to-day experience of living in your home and focus on how you want this to be improved by your renovation. For instance, if your existing kitchen is a problem, describe how your dream kitchen would work.
By describing your renovation goals this way, you focus on what you want to achieve in relation to your lifestyle. There are three important aspects you should pay particular attention to:
Use of Space, Light and Brightness and Movement of People
With clear goals in place, you can then determine what your priorities are and develop a "Wish List" listing the specific features you would like to include in your project and deciding on the importance of each item. "We need this" items are those things you absolutely need. "We like this" items are those you'd like to have, but that are not essential if your budget is tight.
Experienced renovators will work with you to explore designs that fit your home, lifestyle and budget. Renovators will also advise you on the level of design detail and specification needed before they can provide you with a firm cost estimate and contract, and the work can get underway.
Renovating entails balancing what you want and the financial resources you have available. Professional renovators suggest a number of approaches that can help to stretch your budget.
Set priorities.
Look closely at what you already have.
Do the work in stages to suit your budget.
Consider capital versus operating costs.
Do some of the work yourself.
Local Home Builders' Associations (HBAs) are active in over 50 communities across Canada. They work with municipal governments to address the local housing issues that matter to your community. Local HBAs also offer home shows and other events and services aimed at helping consumers make informed home buying and renovation decisions. Contact your local Home Builders' Association to connect with the diverse range of professionals and companies in the homebuilding industry.